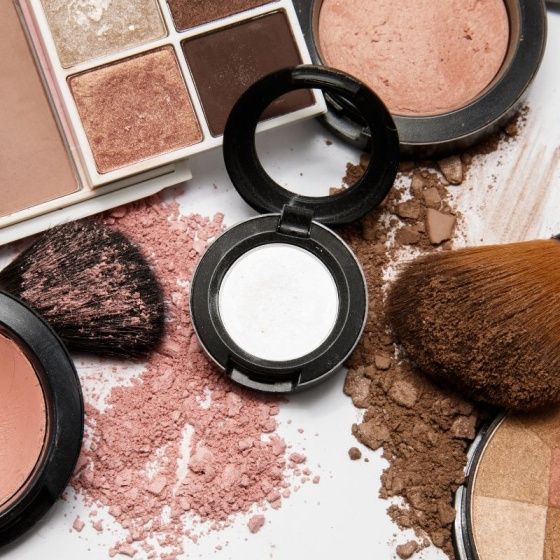 Discover Natural Makeup: Top Tips, Benefits, and Non-Toxic Ingredients for Eco-Friendly Beauty
The world of makeup has seen a significant shift towards eco-friendly and natural alternatives in recent years. The rising awareness of the environmental impact and potential health hazards of conventional makeup products has made many people reconsider their makeup choices as consumers become more conscious of the ingredients they put on their skin and the environmental impact of their choices. The market is now brimming with products that harness the power of natural ingredients, such as vitamin E, jojoba oil, shea butter, and aloe vera, to provide skin-loving benefits alongside beautiful color payoff. Vitamin E, for instance, is a potent antioxidant that helps protect the skin from environmental stressors, while jojoba oil closely resembles the skin's natural sebum, providing hydration without clogging pores. The inclusion of these nourishing components has made natural makeup increasingly popular among those seeking a more health-conscious approach to beauty. Additionally, as the demand for sustainable and eco-friendly products continues to grow, natural makeup is gaining traction for its ethical sourcing, reduced waste, and environmentally responsible formulations. As a result, the market for natural makeup is not only expanding but also evolving, offering a wider range of high-quality, effective, and safe products for consumers to choose from. In this blog, we will explore the world of non-toxic, natural makeup, how to identify such products, and a healthier, more environmentally friendly beauty routine.
What is non-toxic, natural makeup?
Non-toxic makeup refers to cosmetic products that are formulated without the inclusion of harmful or potentially dangerous chemicals, synthetic preservatives, artificial colors, and fragrances. These products prioritize consumer safety and overall skin health, ensuring that their ingredients are safe for use and, whenever possible, derived from natural sources. The rise of non-toxic makeup is driven by increased consumer awareness about the potential health hazards associated with certain chemicals found in conventional makeup, such as parabens, phthalates, and synthetic fragrances, which have been linked to hormonal disruption, allergic reactions, and other health concerns. By choosing non-toxic makeup, individuals can reduce their exposure to these potentially harmful ingredients, promote healthier skin, and contribute to a more environmentally responsible beauty industry. The growing demand for non-toxic makeup has led to an expanding array of options for consumers, with numerous brands offering high-quality, effective, and safe alternatives to conventional makeup products.
Benefits of using non-toxic, natural makeup
Improved skin health: Natural ingredients are gentler on the skin, reducing the risk of irritation, allergies, or breakouts.
Environmentally friendly: Sustainable sourcing and production methods minimize the environmental impact of beauty products.
Cruelty-free: Many natural makeup brands prioritize ethical practices, including cruelty-free testing and vegan formulations.
Nourishing ingredients: Natural makeup often contains vitamins, minerals, and antioxidants that can benefit skin health.
Common ingredients to avoid
Parabens: Synthetic preservatives linked to hormone disruption and potential cancer risks.
Synthetic fragrances: Artificial scents that can cause irritation and allergies.
Phthalates: Chemicals used as plasticizers, which may disrupt hormones and pose health risks.
Talc: A mineral sometimes contaminated with asbestos, a known carcinogen.
Mineral oil: A petroleum byproduct that can clog pores and contribute to breakouts.
Certifications and labels to look for
USDA Organic: Indicates that the product contains at least 95% organic ingredients.
Ecocert: An internationally recognized certification for natural and organic cosmetics.
Leaping Bunny: Certifies that the product is cruelty-free and not tested on animals.
Vegan Society: Ensures that the product does not contain any animal-derived ingredients.
Selecting the right product
Read ingredient lists: Look for natural and recognizable ingredients, avoiding those mentioned above. Look for natural, skin friendly ingredients.
Visit company websites: Learn about their sourcing, manufacturing, and ethical practices.
Read customer reviews: Understand the experiences and opinions of other users.
Creating a Non-Toxic, Natural Makeup Routine
A. Skincare preparation
Cleanse: Remove dirt, oil, and makeup with a gentle, natural cleanser.
Exfoliate: Use a gentle, natural exfoliator to remove dead skin cells and promote a smooth canvas for makeup.
Moisturize: Apply a natural, non-toxic moisturizer to hydrate and protect the skin.
Prime: Use a natural makeup primer to enhance makeup application and longevity.
B. Makeup application tips
Start with a small amount: Natural makeup can be highly pigmented; begin with a small amount and build up as needed.
Blend well: Use clean brushes or fingertips to blend makeup evenly for a natural, seamless finish.
Choose flattering shades: Opt for colors that complement your skin tone and enhance your natural beauty.
C. Enhancing your natural beauty
Focus on your best features: Emphasize your favorite features, such as your eyes or lips, to create a balanced look.
Use makeup to correct imperfections: Choose natural, non-toxic makeup products that can help cover blemishes or redness and even out your skin tone.
Opt for multi-functional products: Save time and simplify your routine by choosing products that can serve multiple purposes, such as a tinted moisturizer with SPF or a lip and cheek stain.
Embracing non-toxic, natural makeup is an excellent way to prioritize your health, the environment, and your skin. By choosing products made with safe, sustainable ingredients and following a mindful beauty routine, you can enhance your natural beauty while reducing your exposure to potentially harmful chemicals.